Our volunteer corp is made up of people from 8 to 80 and we work together to find the best homes for shelter dogs in need. Our "village" is a big one and we all work very hard to organize and run our adoption events and other programs. Please join us in our commitment to do whatever we can to help dogs in need!
We have two kinds of adoption events – the larger event we have a few times per year and smaller, monthly events which feature dogs from The Red Dog Project. We rely on community help for all of our events and at our larger events we can easily put more than 100 volunteers to work! Read through the adoption event team descriptions below and see if any sound right for you!
Adoption Event Volunteer Opportunities
Adoption Team
Our adoption team volunteers help adopters through the process of adopting a new dog, specifically one rescued from a shelter. Sometimes it takes an experienced person to facilitate just the right match – and we have a great team waiting to help!
Site Team
The engineers, the builders, the problem solvers – how can we get that from here to there, how does it go together and "you want it done by WHEN?". The site team are the hard core hands on 'get 'er done' crew and they're always looking for another pair of hands to help!
Ranger Team
At our events we call dog handlers "Rangers" and they run the kennel floor. They work with incoming rescues to get to know the dogs so they can best advocate and care for them during the event. If you are over 18 years of age, confident working with the general public and have experience working with dogs we would love your help!
Community Professional Opportunities
Veterinarians
Our greatest expense for any program is veterinary cost. We are dependent on veterinary services and advice every day of the year so if you have vet tech experience or you're a DVM who would like to get involved with rescue in a meaningful way please contact us, we would love your help!
Groomers
We're always hoping to find the help of a groomer before, during and after adoption events. If you can help us we would appreciate it and there would be many grateful wags as well!
Trainers
We strongly believe that finding the right match for a dog and owner is better than just finding a home and ticking of another "adopted" statistic. If you're a trainer and would like to help us in any of our programs by supporting our teams and adopters with your experience we would love your help.
Nutrition
Volunteer Opportunities for Young Adults & Kids
Scouts
We have a great team of young adults, ages 13 through 17, called Scouts'. These volunteers put up the pictures and descriptions of all dogs coming into our adoption events. This is a year around volunteer position and a great way to earn community service hours or just feel great about finding a home for a shelter dog by sharing online![
STARS!
It's a joy to see young children care so much about helping animals so we have a team just for them. Our STARS! are kids from 8 through 12 years old who want to help us helps shelter dogs in need.
Team Leaders and Coordinators
Event Directors
Event directors make sure everything runs smoothly and runs on time by meeting with event coordinator and team leaders many weeks before one of our larger events.
Coordinators
Coordinators manage volunteer segments and support the team leaders responsible for their assigned teams.
Team Leaders
Every team has a team leader and these are the "people" people! Pulling together their team and making sure everyone is on the same page defines the team leader role.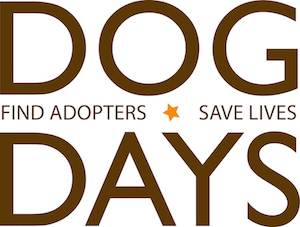 Looking for Information? Volunteering? Adopting?
We send out information before every event so please sign up for our email list and we'll let you know what's happening!
We love seeing new faces helping to care for the dogs at our events – please sign up here:
Looking to adopt a rescued dog? We can help you – information about adopting is here: