About the Project
The Red Dog Project is a collaborative effort between private foundations, businesses and individuals passionate about helping high risk, or "project" dogs throughout America by rescuing them from shelters and pounds and teaching them basic socialization skills. The program mission it to find perfect forever homes for the dogs while also providing a meaningful experience for those who care for them. All costs associated with the program are paid by the charity Dog Days Adoption Events, a 501(c)3 organization located in Connecticut.
Our fosters are trained in best practices for rehabilitating dogs using program techniques for behavioral modification as well as training routines as defined by CLASS (Canine Life and Social Skills) training curriculum.
For more information on CLASS please CLICK HERE.
Read About The Red Dog Project
The Day: At York We're Saving Each Other
The Hartford Courant: Rescue Dogs Return the Favor
The Washington Times: Prison Project Helps Women and Dogs
Killingworth Today: Madison Beach Hotel Hosts Dog Days NIGHT
VETERINARY INFORMATION:
All dogs in the THE RED DOG PROJECT and at DOG DAYS events are up to date on all age appropriate shots, spayed or neutered, dewormed, heartworm tested and usually microchipped. We expect good health but dogs are living beings and, as such, they may feel punk after the stress of an adoption event and/or a new home. Make sure you speak with our representative before at the adoption check out table so they can review your veterinary paperwork to answer any of your questions.
BEHAVIORAL INFORMATION:
RED DOG PROJECT dogs have been in foster for a few weeks before they come available for adoption. They have been taught basic commands like "sit", "leave it", "wait" as well as good manners: no jumping etc. They are usually housebroken but may have accidents when placed in a new and unfamiliar environment. We will give you a notebook from the dog's handler detailing the dog's daily schedule, general characteristics and specific likes and dislikes.
FOLLOW UP:
We will send a volunteer to your home a few weeks after the adoption to see how everyone is adjusting and answer any questions you may have about your new family member. Please remember that all of these dogs have come from high kill shelters or desperate living situations and it's only in their best interest, and yours, that we confirm the adoption match was a good one.[/vc_column_text][vcex_spacing][vcex_spacing][vcex_bullets]
FOR SHELTERS AND POUNDS
Our Rescue Information:
Dogs Days Adoption Events, Inc.
9 Pine View Drive
North Branford, CT 06471
We are a 501(c)3  – EIN – 273790362
FEDERAL CHARITY DESIGNATION LETTER
Our website is www.godogdays.org
Link to our references from the past ten plus years: REFERENCES & TESTIMONIALS
This is a link to information about our program, called the Red Dog Project, and what we require of adopters: ADOPTION PROCESS & APPLICATION
ADDRESS FOR HEALTH CERTIFICATES:
Dog Days Adoption Events
9 Pine View Drive
North Branford, CT 06471
We really would like to work with your shelter but we are out-of-state and would have to depend on your local volunteers to help us pull dogs.
REQUIREMENTS TO PULL A DOG
General Information:
Because we are a small program we cannot rehabilitate aggressive dogs, nor do we have fosters for them. For that reason we need to see a short video of how the dogs get along with other dogs preferably the same sex.
Additionally all dogs need:
* Age appropriate shots
* Bordetella
* Negative Heartworm Test
* Spay/Neuter
* Deworming for all worms
* Health certificate before traveling to Conncecticut
Every dog coming into our program will need to have this form filled in – our volunteers will help you: RED DOG REGISTRATION FORM
Any information or support for transport, local boarding, local vetting etc. would be appreciated.
FOR DOG DAYS VOLUNTEERS
General Rescue team information: RED DOG RESCUE TEAM INFO
Preparing for an incoming dog: INCOMING DOG PREPARATION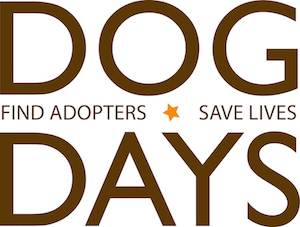 Looking for Information? Volunteering? Adopting?
We send out information before every event so please sign up for our email list and we'll let you know what's happening!
We love seeing new faces helping to care for the dogs at our events – please sign up here:
Looking to adopt a rescued dog? We can help you – information about adopting is here: